Solidrocks for 3DSMax Auto Exposure Tool
This tool computes the correct camera shutter speed to obtain an accurate exposure for the final image, just like a real camera using "auto" program.
In this interior scene example, standard V-Ray Sun/Sky was used (with default settings).
A default V-Ray physical camera was used with settings: F 8, Shutter speed 200, ISO 100.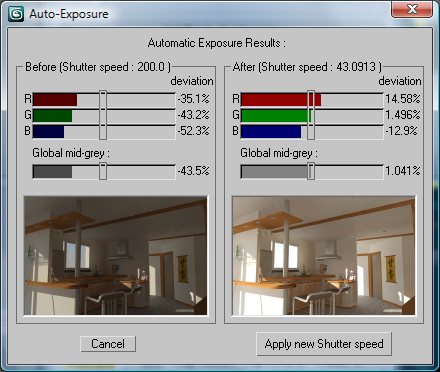 Before : error 43%
Render is too dark.
(Shutter speed was 1/200s)
After : error 1%
Much better !
(New Shutter speed is 1/43s)